I've mentioned in the past my man and I love a good date night (who doesn't). Even though we've been living together for quite some time now, it's nice to make an effort to get out and about and enjoy each other the way we did when we first got together.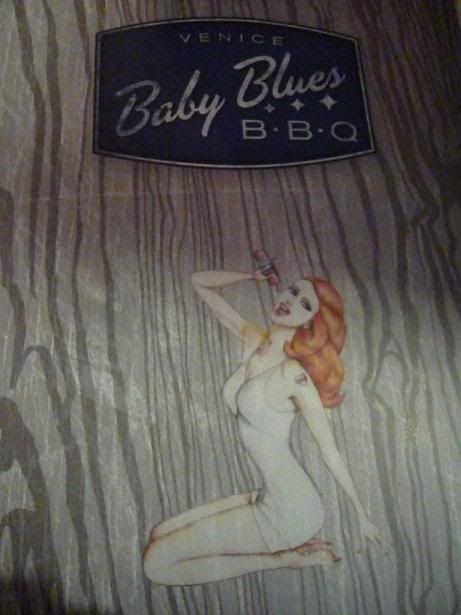 We made our way down to Venice to our favorite 'dirty' BBQ place, Baby Blues. We stuffed our faces with their C-RAZY ribs, spicy shrimp, cornbread and their "knock your socks off" mac and cheese, without thinking twice.
Upon entering this Southern styled eatery, you wouldn't be wrong for assuming that you had been transported to another State entirely... Surely there can't be this much butter and oil in health conscious LA?! With the sweetest smelling meat being BBQ'd to perfection and an array of beers both light and dark to compliment this stomach swelling meal, you can't go wrong. There's something about this family style low key dining that rings true to me. By now I'm sure you've all figured out that I love a good fancy feast but sometimes it's fun to eat off plastic plates and use your hands!
the combo plate that we demolished
After a walk along the beach contemplating life in Venice, we headed home to sleep off our bbq 'baby' and dream of our perfect beachside home...