Christine Symonds might not be a name that you're particularly familiar with, but let me tell you, once she's had her talented fingers through your once blah and unmanageable locks, it's going to be a name that you'll never want to forget!
From the moment you sit in her chair at the uber stylish salon Byron and Tracey, you immediately feel like you've known her for years. You're ready to relax and put all of those old hair salon horror stories behind you and trust her to work her magic, which she always does! In between giving out hair tips to the readers of InStyle and taming the tresses of Hollywoods finest, I was lucky enough to get the biggest insight on what's hip and happening for this summers hottest hair. Here's what she had to say...
It's all about making the most of the surf and sun and minimizing your time at the salon or in front of the mirror.
I don't care what anyone says, beachy, sexy, long hair will always be in. Be it, wavy, undone and/or tousled, in my opinion these hair trends will always be the perfect summer accessory.
Color
This season we're seeing major roots and tipped out bleached ends, maybe a couple of face framing highlights, but the focus is mainly on the bleached out ends. The look is as if the sun had it's way with your hair and highlighted it naturally. Not like you've spent your entire weekend in the salon covered in aluminum foil!
For inspiration think Giselle, SJP, Molly Sims, Alexa Chung...
Balayage is the coloring technique used to achieve this look. Your colorist will paint on the bleach instead of using foils in order to create a more natural, sun kissed appearance. The time and $ saved on regular touchups and expensive salon appointments will give you more time and $ to enjoy that summer sun.
Accessories
Think vintage scarfs, big flowers, vintage broaches, straw fedoras and large straw floppy hats. These are the perfect way to get you out the door in minimum time and make the most of those long days and late nights!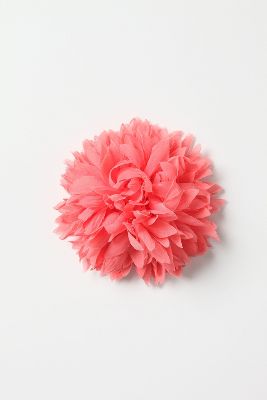 extra zest clip Anthropologie $18
J.Crew Vintage Silk Scarf $58
Gravitational Pull Sunhat $38
Texture
Brazilian blowouts are HUGE this season. Practically all my clients have gotten or are getting them. The process of adding Keratin (a natural hair protein) to your locks literally changes the texture of your hair.
Products
My top pics for summer are
Bumble and bumble surf spray
Klorane dry shampoo
Pureology shampoo and conditioner (vegan and organic, so it's the purest thing you can put in your hair. A must for those girls who have just had their brazilian blowout)
Kerastase Soleil line. A new UV protectant line which is perfect for sun exposure. (my favorite being the aqua seal)
Style
We've been seeing braids on everyone and their best friend for the past few seasons, however this seasons braid is a little more free form. Keep it uneven, a little messy and with lots of texture, think "bed head" braids.
HOT TIP (stay tuned for photo DIY instructions): Instead of the traditional three pieces of hair, grab four and start incorporating them into each other. Once you get three quarters of the way down, secure with an elastic and pull out random pieces to make it look like you just rolled out of bed. Do this first thing in the morning and by night fall take it out, spray with surf spray and be your tresses will be ready for another balmy night filled with summer cocktails...